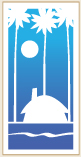 Story
Flush with success in New York in the 1970s, hairdresser Paul Mitchell came to Hawai'i in search of peace and renewal. He was born in a tiny village in Scotland, worked for a time in London, and made his way to New York at the height of Beatlemania in the mid-1960s. New York applauded this hairdressing and fashion genius. Fashion models and magazine editors embraced him, and it didn't take long for his work to appear on the most prominent magazine covers of the time. Eventually, when the glamour and fast-paced lifestyle began to take their toll, Paul Mitchell sought sanctuary on the gentle shores of Hawai'i.
When he first laid eyes on Lanikai on the windward coast of O'ahu, he knew he had arrived in paradise. Sparing no expense, he built the house of his dreams in the late 1980s. The Paul Mitchell Estate in Lanikai is a tribute to the ingenuity of the Polynesians on a powder-white strand at the edge of a turquoise sea. With the Mokulua Islands as the backdrop in a setting of unspeakable beauty, Paul Mitchell created his estate with a powerful sense of what is timeless, exquisite, and nurturing to body and soul.
Paul's only child, Angus Mitchell, co-owner of John Paul Mitchell Systems and founder of Angus M Studio, completed his father's dream and made it his own. With creativity and style, and a deep respect for Polynesian traditions, Angus honored his father's legacy and brought it into the 21st century. The Paul Mitchell Estate in Lanikai is O'ahu's premier luxury residence, but it is much more than a beautiful home. In this landmark property, an inordinately gifted father and son express the fullness of their creativity and the depth of their love for Hawai'i. Every texture, line, pillar, and concept has been planned with the Mitchell signature: thoughtful detail, respect for artistry, and a taste for the extraordinary.
"From the first step in the house, I want first the feet, and then the person, to feel progressively warmer and more comfortable," Paul Mitchell said when he initiated design and construction in the 1980s. He worked on it for four years but was unable to complete it before he died in 1989. What he accomplished is monumental. He designed the house so that tile or marble, and then wood, and, finally, the warmth of woven fiber, would greet the feet and cool and warm the senses. He imagined the sounds of a waterfall mingling with the hum of waves and the gentle whisper of winds. He imagined a home with curved walls meeting ceilings 25 feet high, and windows and doors opening so wide that the indoors and outdoors merged into one seamless environment. Paul Mitchell considered land and space a cultural and artistic medium, a sensibility that was furthered by his son.
"The spaces, contours, and architecture come from nature and the Polynesian lifestyle, which is social and welcoming," notes Angus Mitchell. "We wanted a house that is not only beautiful, but which welcomes the stunning outdoor environment into the indoors. We wanted a space for living that strikes the perfect balance between privacy, comfort, and social interaction."
The heart-shaped gate of copper and teak is the first embrace of welcome. Seven bedrooms and seven structures, on an acre and-a-half of prime oceanfront land, feature private and communal areas integrated with gardens, water features, and custom-made elements burnished with meaning. 'Ohi'a logs from the island of Hawai'i, where the Paul Mitchell 'awapuhi farm is located, support curved walls that allow energy to move organically from one room to the other. Rounded rooflines, lined with ironwood shingles, suggest the shape of the humpback whales that mate, calve, and cavort offshore in the winter. Hand-carved Balinese doors open into rooms with transcendent ocean views. Bamboo lines the walls with warmth and pleasing textures. Eighty doors of koa add lustrous textures throughout, and three stairways in the complex are made from a monkeypod tree that lived out its life on this property. A stone fire pit, with lava benches near ocean's edge, is an after-sunset gathering place when the spirit of conviviality reigns.
The main house, with its monkeypod stairway, split-level living room, and 25-foot-high ceilings, soars as a tribute to luxury and comfort. Generous pocket doors of koa wood open to the ocean over marble floors. Pillars of 'ohi'a wood add strength and beauty. Ascend the spiral stairway to the second-floor master bedroom, and behold the Mokulua Islands, glowing green and purple in a turquoise ocean. Wraparound ocean views and a private deck make this the sweetest hideaway on the Lanikai shore. Beyond every window, the sun and moon rise from the eastern sea. Toward the west, the ridges of the Ko'olau Mountain Range appear in sharply defined curtains of green.
Three kitchens throughout the complex provide multiple venues for entertaining groups of all sizes. A pool pavilion, with its own relaxation garden, kitchen, two bathrooms, sauna, and bedroom, is a romantic enclave for playful or quiet pursuits. A kitchen pavilion has its own dining area and beatific views. A few steps away, with its upstairs bedroom and warm teak floors, the boat house looks out over the Mokulua Islands while hala fronds rustle near the windows. The garage house, with wood floors, bamboo walls, a full kitchen and bathroom, forms a spacious two bedroom-suite at tree level, with a ginger garden below. Throughout the complex, lava stone pathways wind around fragrant tropical gardens, clusters of bamboo, and breadfruit, plumeria, and coconut trees waving high above the creek and ponds.
"I love this property, not only for its intrinsic beauty, but because it reflects the love for culture, place, and artistry that my father and I had in common," notes Angus Mitchell. "I feel, as he did, that Hawai'i is the ultimate paradise. My educational program for Paul Mitchell Systems requires rigorous travel all over the world, and this is where I come to recharge. I am blessed to continue what my father started on this property, and to add my vision to a two-generation legacy. Everything here has a story and a sentiment. Lanikai, 'heavenly sea,' is our special sanctuary, a place of joyful rest and rejuvenation."